No need to run dry this January!
A resolution you'll want to keep!
New Year's resolutions can be a real stickler. You start off with all the best intentions, but a few days into the new year they have faded into the background. Here is a little life hack that might make this year's goals a whole lot easier.
Whether you to join Dry January, Fast Feb, or just want to take it a bit easier, the Naked Life Non-Alcoholic drinks are not only alcohol free but also sugar free and low in calories.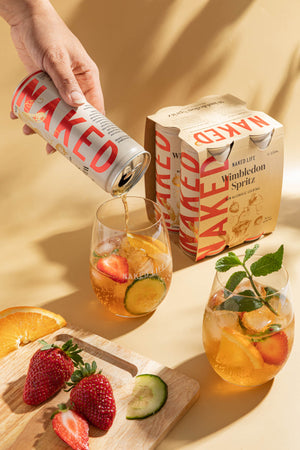 But we won't leave it that.
This year we rally behind you, because we think it is amazing what you're doing.
Whether you're taking part in Dry Jan, Feb Fast or simply by yourself, we've decided to help you every step of the way.
Over the next few weeks, we'll be sharing tips and tricks from experts on how to set yourself up for success and how to stay motivated the whole way through till you reach your goals. We got your back!
And what is more, if you need a bit of extra motivation, we'll throw in discount codes, free packs and other pleasantries to help you get your goals. Stay tuned, more news to follow soon.
Sign up for dry january
Sign up using the form below to receive our special Dry January discounts!